My Trip to Spring Training in FL
March, 2009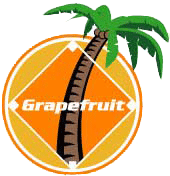 This was an unexpected trip to Florida in March, 2009. My brother has a place in Vero Beach (which happens to be within a two-hour drive of five spring training stadiums). So, I took advantage of staying at his place and traveled to see 5 new stadiums and 11 ballgames. And a visit to Dodgertown (Dodgers moved to Arizona this year).


Click on the link below to see photos and descriptions of my visit(s) to that stadium.
Roger Dean Stadium - Jupiter, FL - Cardinals/Marlins
Osceola County Stadium - Kissimmee, FL - Astros
Champion Stadium / Disney Wide World of Sports - Kissimmee/Lake Buena Vista, FL - Braves
Tradition Field - Port St. Lucie, FL - Mets
Space Coast Stadium - Viera, FL - Nationals

Other Grapefruit League Sites That May Be Of Interest
Forida's Grapefruit League
Grapefruit League Stadiums - Map

Navigation