Tradition Field
525 NW Peacock Blvd
Port St. Lucie, FL 34986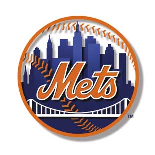 Dates Visited:

March 25 & 27, 2009

Being at Tradition Field made me feel like I was back on Long Island. All those NY accents. And, there was a Nathan's. And a Carvel. Both the NY Post and the Daily News were in the newspaper machine. It was so weird.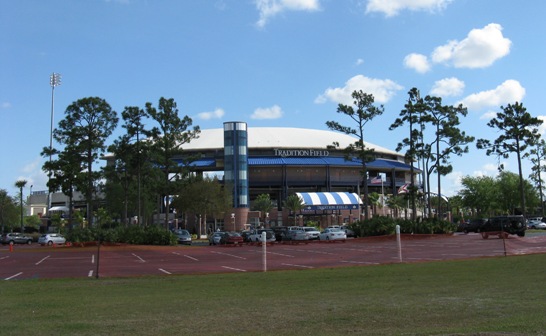 Here's the outside of Tradition Field.

The thing I remember most is how awful it was to leave the park after the game. There is only one exit and all traffic headed that way. It was bad.

Made a good day at the ballpark not so good.




Things I liked about Tradition Field and my visit there:

1. Food selection!!!
2. Clean bathrooms and no music was piped in
3. Berm in center field (in second photo below)
4. Jose Reyes always looks like he's having fun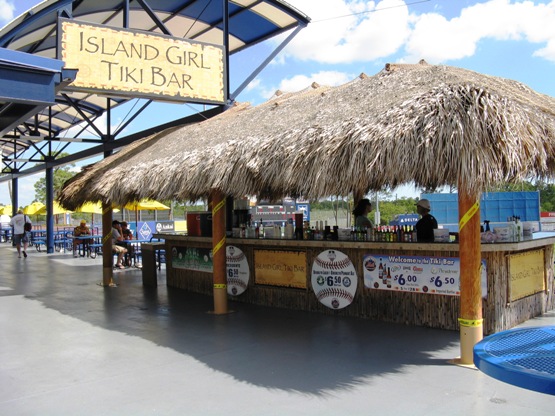 The Tiki Bar. This was along the third base side.

In front and beyond it were tables to sit and enjoy your beverage and watch the game.


Things I didn't like about Tradition Field and my visit there:

1. Concourse was cramped
2. Seating area/leg room was tight. My clip board kept hitting the man in front of me.
3. Traffic leaving the stadium
4. Lighting was poor for those keeping score
5. Starting lineup was announced after the players were on the field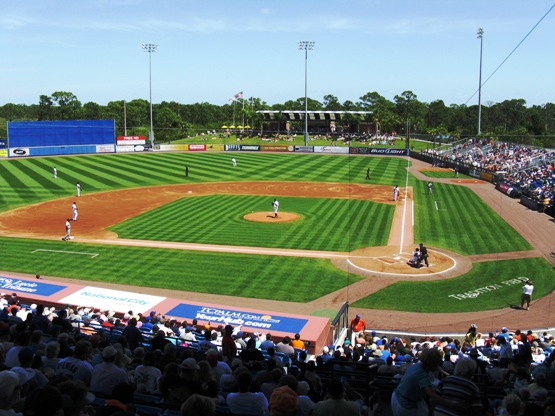 Here's a nice shot of the field.

Beyond the right field wall is the grass berm. That area even had its own concession stand and picnic tables.

You can see the bullpen along the first base line.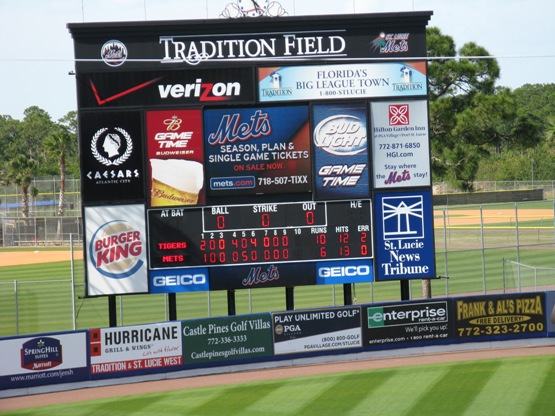 This game, the Tigers beat the Mets 10 - 6.

Lots of advertisements on this scoreboard.

The other game I attended here the Mets beat the Nationals 4 - 1.