Tucson Electric Park
Related links:
Arizona Diamondbacks
Tucson Travel Information
Reid Park Zoo
Presidio Trail

Notes:
Last spring the D-backs will play at TEP. They are moving to the Phoenix area beginning the 2011 season.
Nice view of the Santa Catalina Mountains
Cozy and intimate
Can walk around entire concourse
Spring training fans don't know baseball etiquette either. Standing up and leaving during an at bat.
Lots of lawn seating
No music during play; only between innings. Excellent!
Cactus League
Spring Training for Arizona Diamondbacks
2500 East Ajo Way
Tucson, AZ 85713
520-434-1011
Date Visited: Thurs, March 11, 2010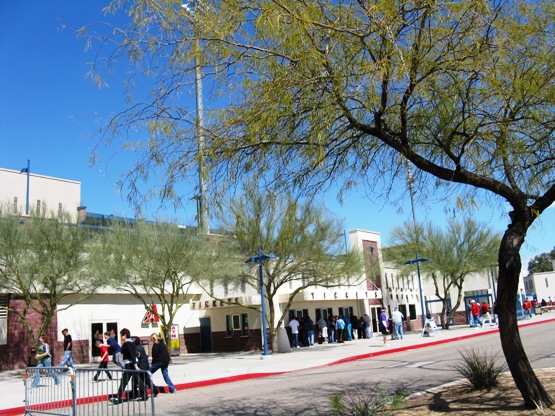 Here's the outside of the stadium near the ticket booth. I didn't even order a ticket beforehand and got a nice one down the first base side.
It was the Angels vs. D-backs this game. I did not get to see Brian Fuentes.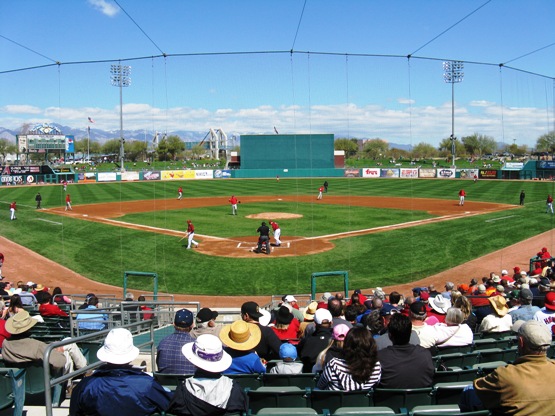 Taken from behind homeplate.
The Santa Catalina Mountains beyond left field.
Even though it looks like both teams are wearing the same uniform; the Angels did have grey pants while the D-backs had white.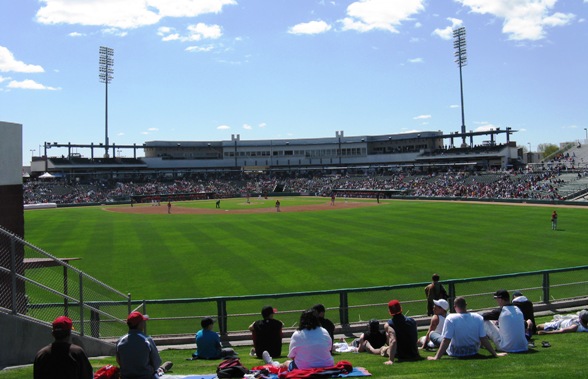 I was able to stroll all the way around the concourse on a nicely paved walkway without losing site of the game.
You can see one of the lawn seating areas in this photo.
This photo also gives an indication of how small and intimate this park is. Tucson fans will miss seeing games here.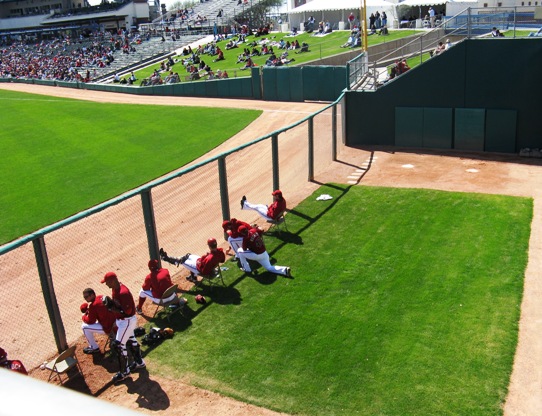 Bullpens were in the outfield and one could easily peer down and watch the pitchers.