Maryvale Baseball Park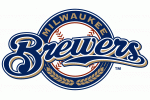 Related Links:
Cactus League
Milwaukee Brewers
Racing Sausages
Leinenkugel Brewing Co.

Notes:
Of the three stadiums I visited this trip, this was my favorite
The entrance was not from behind home plate but on the first and third base lines
Concourse around entire playing field
Sausage race
Visit with Radhika and Jim
Music too loud but, fortunately, only played between innings
Maryvale Baseball Park
Cactus League
Spring Training Site for Milwaukee Brewers
3600 N. 51st Ave
Phoenix AZ 85031
623-245-5555
Date Visited: Sat, March 13, 2010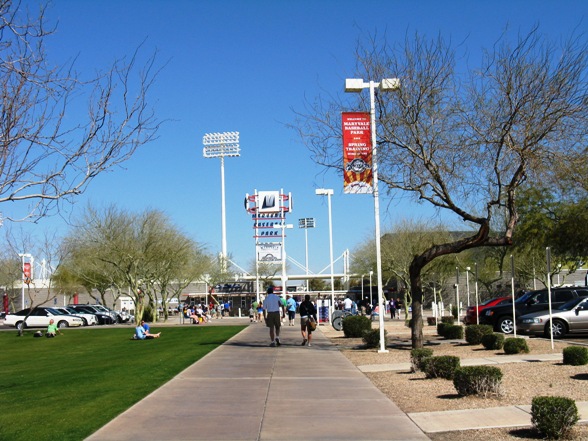 Here's the entranceway.

The parking lot was behind me.

Another gorgeous day of sun and blue skies.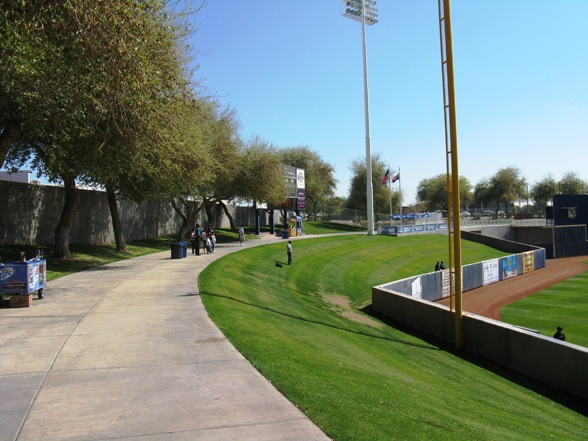 Here's the concourse around the entire field. There were beverage carts and even a souvenir cart along this pathway. Nicely done.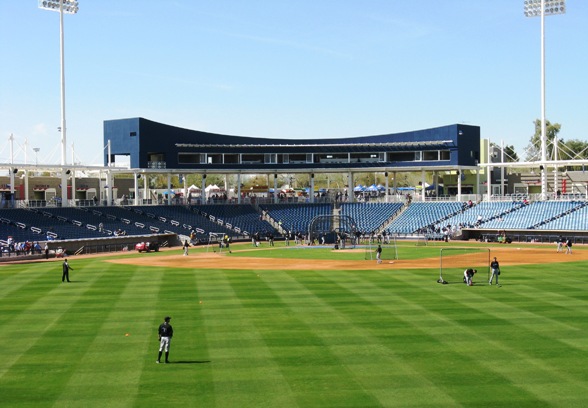 Looking in from center field.
If you look on the concourse behind home plate, it's open - no cement structures - just what's beyond the stadium.

To me, it just looks nice.

It's funny, I was talking with one fan outside the stadium and he called this stadium 'Plain Jane.' I disagree, I think this is a beautiful stadium: it's clean, it's bright, it's 'open', it's easy to get to.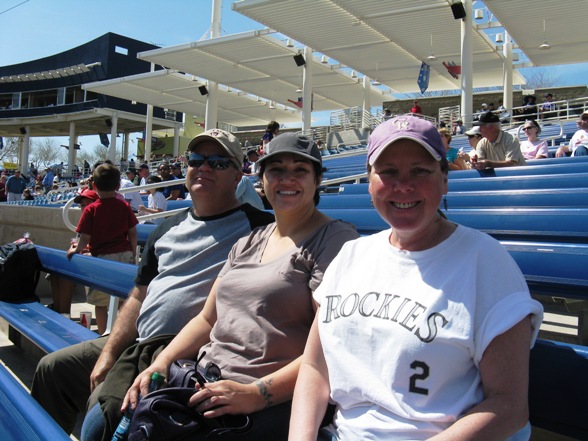 Here's Jim, Radhika, and me.

Blue metal bleachers with backs.

Note the awnings over the concourse to keep that area shaded from the hot Arizona sun.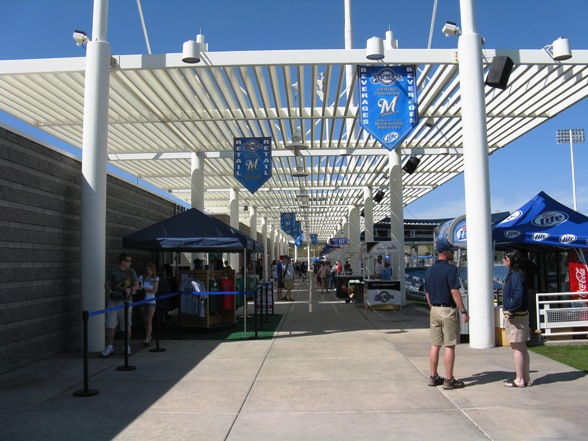 Here's the concourse behind the first base line. A better look at the awning covering the walkway.

Another nice feature of this facility, there was a local Wisconsin brew served at the stadium: Leinenkugel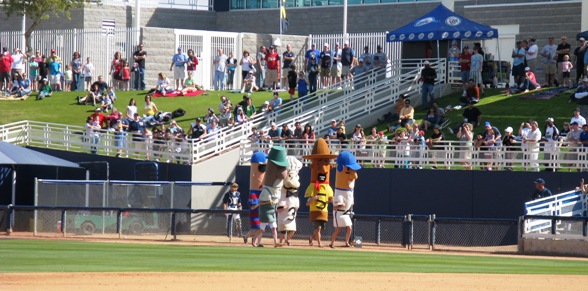 I'm not normally one who gets into other activities at the ballpark. I simply like to go to watch the game.

However, these sausage racers were hysterical. I posted a link above about them and their history.

I can't wait to visit Miller Park.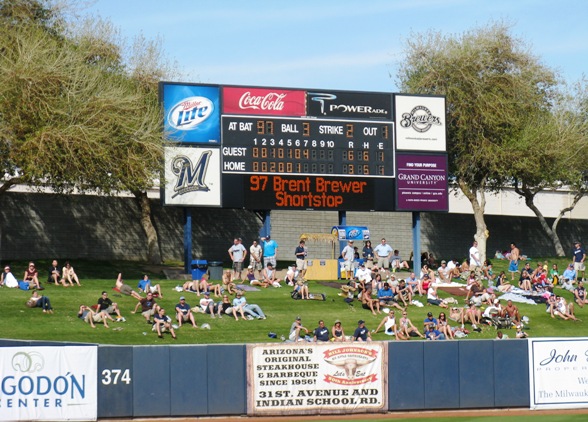 And lastly, the scoreboard. The Brewers ended up beating the Rockies 7 - 6 this game.
Brent Brewer plays for the Brewers. I remembered seeing him play in the AFL in 2008. Glad to see he's still making a career of it and best to him and his effort.


Home Page

Arizona Page