CitiField - NY Mets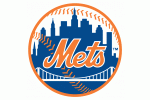 CitiField
National League
Roosevelt Avenue
Flushing, NY 11368



Date Visited: June 6, 2010

Customer Service: Very nice

Music Level: Good. Was able to talk to my brothers sitting next to me without having to yell. Could hear announcer calling player changes.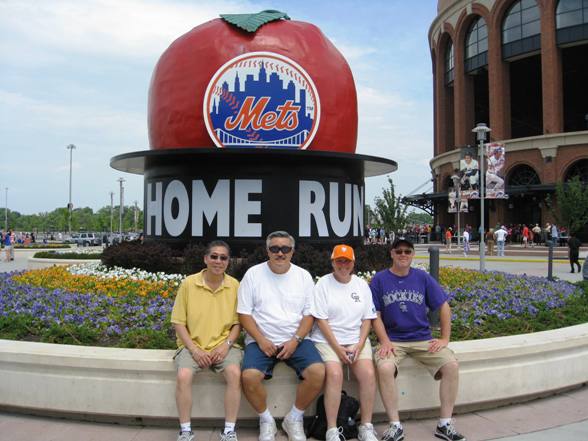 Here're me and my brothers in front of the apple at CitiField. I believe this apple was the one that was in Shea Stadium.

This day was particularly nice because I've haven't hung out with all my brothers at the same time since I was probably 14.

Photo courtesy of Billy Minard



Jackie Robinson Rotunda: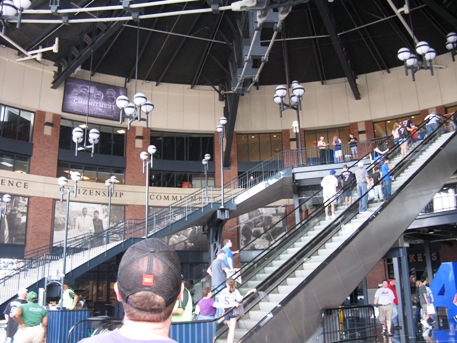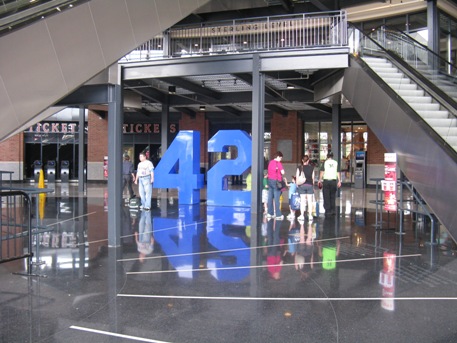 There were several entranceways into CitiField.

This appeared to be the main one. It was quite majestic.



Mets Hall of Fame and Museum:

This was a great feature of CitiField. My brother, Billy, did the construction for this HOF. Today was the first time he got to see items in it. I found this HOF a whole lot better than the one in Kansas City. It was nice and bright; not a whole lot of noise except for fans oooh'ing and aaah'ing.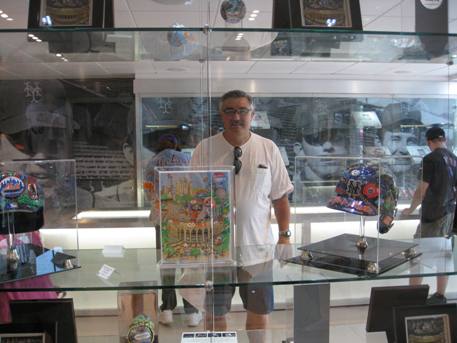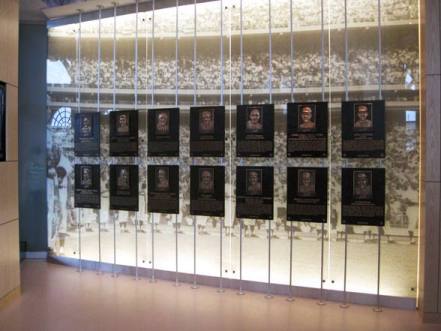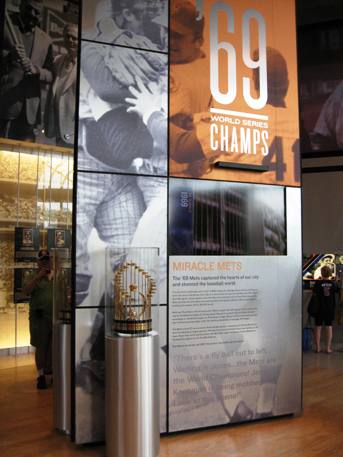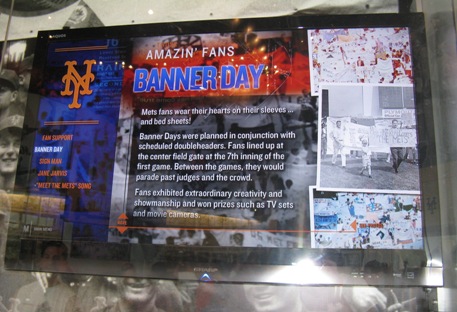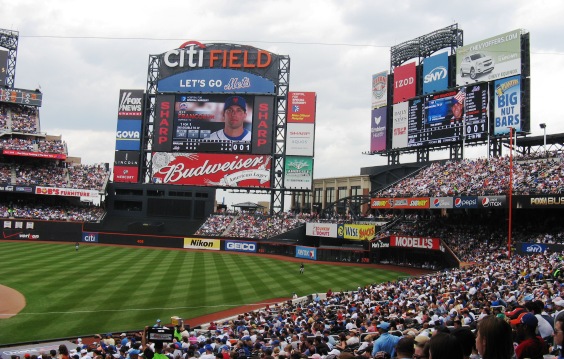 Taken from my seat on the first base side looking towards right field. We were allowed to visit and check out all levels of the stadium. There were five or six of them.

Two scoreboards.

Under the yellow Wise ad is the bullpen.

There was excellent food selection at this stadium (it rivals the AT&T Park food selection).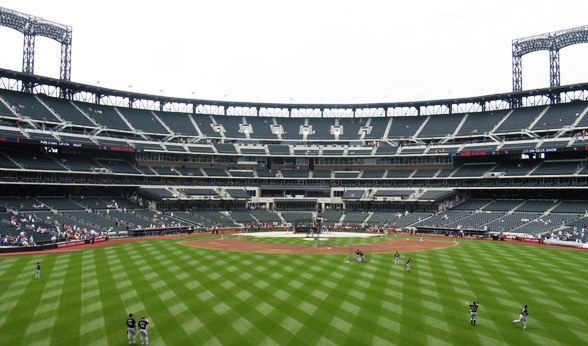 Taken from out in center field. One could walk around the entire concourse (which we did) before the game.

The concourse got quite congested nearer the start of the game and between innings. It was difficult navigating during those times.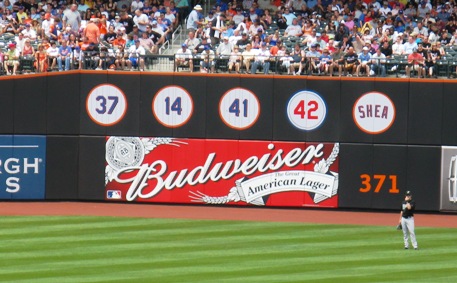 Retired numbers:

37 = Casey Stengel
14 = Gil Hodges
41 = Tom Seaver
42 = Jackie Robinson
Shea = William Shea





In upper right of photo (under Geico and Caeser's ads) the out of town scores were posted.

It was quite windy this day. Between innings, the grounds crew came out on the field to pick up the trash that had blown there.

A nice crowd this game.




In Summary
A wonderful day to spend with my brothers
Excellent Hall of Fame and Museum
Jackie Robinson Rotunda - a spectacular entranceway
Oh yeah, the game. The Mets came from behind to win the game. Jeff Francoeur was player of the game starting the come back with a 3-run homerun.
Related Links
NY Mets
NY Yankees
LI Ducks


New York Page
Home